Hexianju Centre's teamwork makes it different from other qigong centres. In our Centre respect is important, but people follow the qifield and the law of life, not one leader. People have different roles but a shared purpose. We don't like to promote one person as a famous Master, rather develop each person's abilities in their particular roles.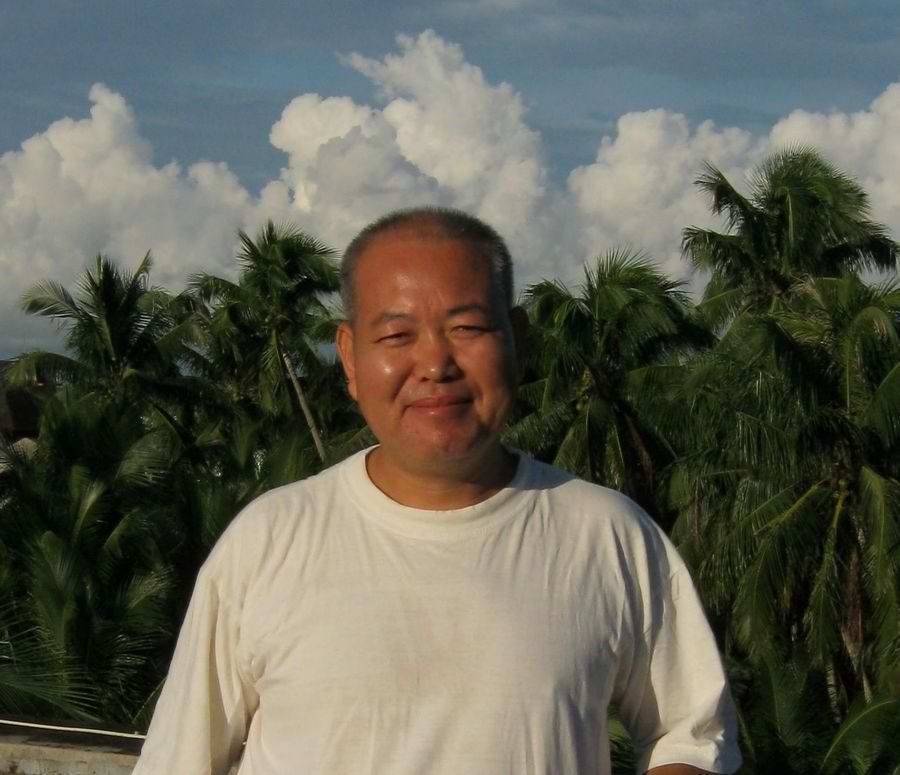 My name is Liu Jianshe. I began practicing Zhineng Qigong in 1989; my destiny henceforth changed.
Qigong gave me a new life;
Qigong gives one hope, gives people positive energy, gives one inner happiness.
Qigong is an advanced life science;
Qigong help us to feel good all the time.
Qigong's spring is coming!
baiyuchan999@163.com ; Skype: jianshe99999
---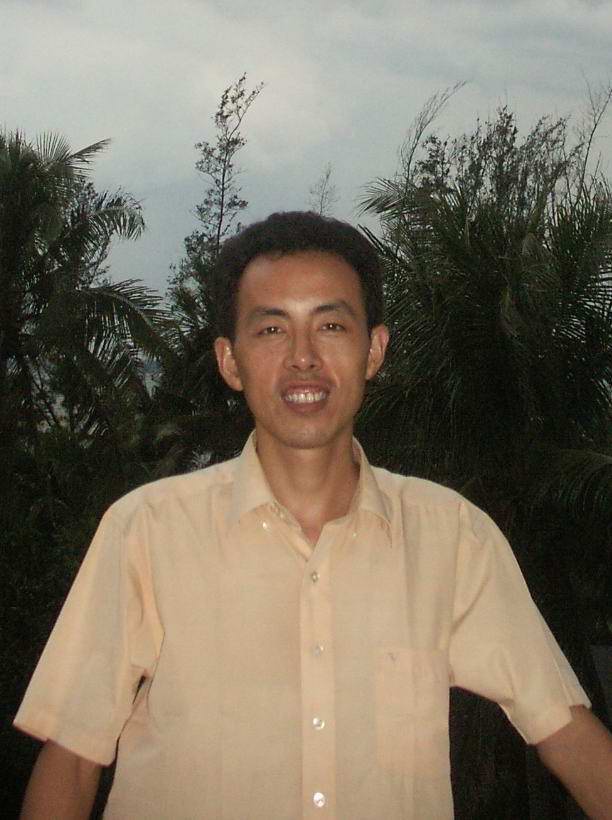 My name is Zou Ping, I was born in 1973 in Yichun City, Jiangxi Province.
I lived in the countryside for much of my childhood and got a lot of love from the village people.
I came across Zhineng Qigong in 1992. One day I found a qigong book on my desk, put there by my older sister. I had never heard of qigong before and read it as one might read a novel to relax, but was very attracted to the book. It led me to walk the qigong way and my life path was changed completely.
In 1997 I was accepted into the highest level two year live-in teachers' course at Huaxia, taught by Master Pang. I graduated in 1999, one of fewer than 800 students to complete the course.
I believe any sickness can be overcome if a person really builds up qigong in their mind.
I don't worry about anything, because my life is improved every day through practising qigong.
---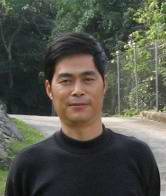 My name is Bai Quanhai. I am 42 years old. I have been practising qigong for more than 10 years. I was in business for 22 years before I decided to give up my business to join in establishing Hexianju Qigong Centre, because I felt that qigong made my life full, healthy, happy and harmonious. Qigong makes me always in a happy mood, no matter my personal circumstances.
Before practicing qigong, my family and I were quite unwell. Since my wife and I began practicing, our family is never ill.
When you improve your life each day both mentally and physically by practising qigong, you naturally enjoy life and happiness becomes a habit.
---
My name is Ning Jian Xiong and I was born in 1971.
I was introduced to Zhineng Qigong in 1992. I worked in the healing department at the Huaxia Zhineng Qigong Center from 1993 to 1996 and loved my work and healing others. Dr.Pang allowed me to join the two year teaching training course in 1996 which was the highest Qigong education course in China. I graduated from the Qigong College in 1998.
I have spent the last 15 years helping and healing others, especially, the cancer, lupus erythematosus.
---
1989, I began my practice of Zhinengqigong, and taught in my hometown.1993-1994, I started working at Dr. Pang's Huaxia Zhinengqigong center.1995, I joined the two years teacher training courses became the full-time 1996-1998; After my graduation , I went to work in the Healing Department at the Huaxia Zhinengqigon center untill the center was closed in 2000. Since then I have continued teaching Zhinengqigong and treating patients in many parts of China.
Now I am work at the Hexju center in Hainan province.
I am very happy to share Zhinengqigong with you
---
Hello everybody!My name is Bu Xiaojing.You can call me Bu for short.I was born in 1970 in Chengde,a city in the north of Hebei Province,China.I have been an English teacher in a middle school for over 20 years. I got to know and studied Zhinengqigong in 1996.I was interested in it and have led my students to practice for several months.Most of them improved their health and memory.Afterwards I discontinued to practice it for some reasons until I was diagnosed with Lupus.I was reminded of Qigong and practiced it again.After a short time I healed myself and broke up the doctors' conclusion that Lupus can't be cured.Since then I go on cultivating my body and mind diligently for about 7 years.Not only have I healed my disease,but also found the true happiness and the meaning of life.I am always thinking to share my experience with more people and help others to get a good way to health and happiness.The world is a big harmonious family.I hope more and more people live happily and peacefully in their life.
---
Aloha! My name is Maryna Allan--born in 1959. Although I now live is Los Angeles, I consider Hawaii my home. And so it is natural for me to also feel at home in Hainan with my Qigong brothers and sisters. I first came to the Hexianju Centre in 2007 after spending several months in China trying different styles of Qigong to help heal a dance injury. What inspired me the most with Zhineng Qigong is that not only did my body heal, but my mind has shifted from anxious and worry thought habits to more of a stable
knowing and trusting.

After my first trip here I was so inspired to be a part of this global effort to shift the consciousness and raise the vibration of the planet, that I donated money to buy land for the new Centre.

Through the efforts of Jianshe and Zou Ping (and this summer Yu lan will join the team abroad) who have traveled throughout Europe teaching for up to 5 months a year and inspiring both Chinese and Foreign students to make loans and donations, much of the construction funds have been raised. Bai's management and business skills have been invaluable and he has been working ceaselessly on the many details required to build such a large new Centre of over 29 rooms! Truly this has been a team effort and another demonstration of how people can live and work in harmony together.

Five years later and the new Centre (and hopefully a new planet) are soon to be born! My vision to to help Westerners learn about these amazing teachers and their magical Qi-field here and to experience this inner peace for themselves. Since opening the "Be The Change Energy Center" in Los Angeles in 2010 I am able to connect with more people from the West and share news of ZQ and the new Centre with them. I also work as an Energy Medicine Practitioner and teach Qigong at Pierce College in LA. I will be teaching Energy Medicine in Malaysia this August and bringing a group over from the US in September 2012. I hope to spend several months a year in my new Hainan home. I am so happy to be a part of this team...Hao La! Maryna Allan : marynaallan@gmail.com