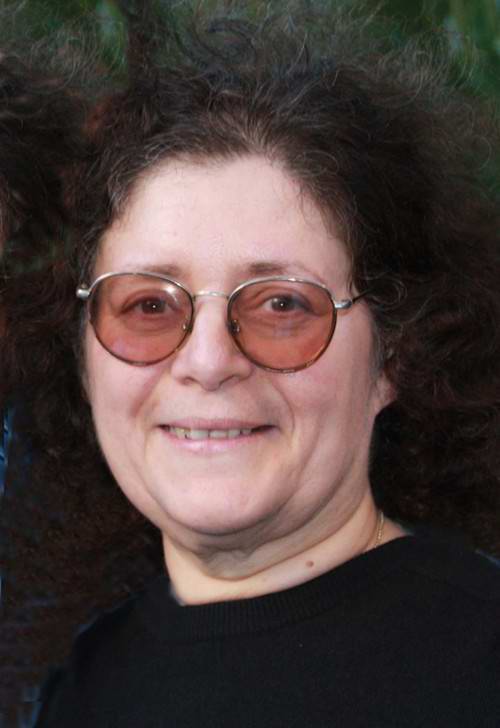 I had a gut feeling and some limited experience of chi gung that going to the Hexju Chi Gong Centre in China could help me on my road to recovery following on the worst four years of my life which had left disabled from a Road Traffic Accident in 2008, had activated a rare collagen disorder I didn't know I had and a hip operation resulting from the accident that had gone horrible wrong and if that was not enough to be going on with I had also gained 30kg in weight.
In the 5 weeks at the centre, I lost 10kg and probably more, for the first time in four years could freely move my arms, even more astonishing I could get them higher than 90 degrees within 10 days of arrival, calmed down, learnt to be more positive, can now walk for up to 10 minutes without pain, the chronic pain that has been plaguing me has diminished enormously. This in itself would have been enough to make me a very happy woman but there have been even more benefits to being here at the Centre, l have started to learn how to enjoy and take a positive view on life again and generally feel more happy and at peace with myself than at any time since 2008. It has been a great adventure into the inner recesses of my mind I have learnt so much about myself. I am so grateful I took what looked like a monumental risk 5 weeks ago. There is still a great deal of healing and learning to put in place but I certainly have no end of valuable skills and knowledge to help me on the way..
The staff at the centre without exception have been kind thoughtful and done everything in their power to make my stay friendly, warm and caring. And the food – best Chinese food I have eaten anywhere and I am a great fan of Chinese cooking.
I have had the good fortune to be the very first guest at the new Centre now based in Jianhushan near Wenchang City, Hainan. The location is stunning, the sunrises are beyond words, and the thought and design that has gone into creating the Centre will make it a place that can only go from strength to strength.
Madeleine winston

---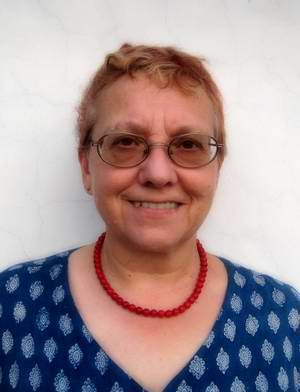 Linda is from England, She met Zhineng Qigong in Augest of 2009, she shared her experience as below:
I had practiced in England with Jianshe for just one week and felt such tremendous benefits from the exercises that I wanted to stay at the centre for one month. I didn't really know what to expect. When I got there I was greeted with big smiles and knew that I had made the right decision.
The exercises are quite hard but well worth the effort for the rewards gained from them. Before I met Jianshe and the teachers at the centre, I had depression since I was a child (I am 63!) and now it has gone completely! I am quite amazed at this because Zhineng Qigong has accomplished so much in a relatively short time. I will definitely continue to do the exercises, particularly the ones that work best for me.
Although the accomodation is a bit basic by European standards, the food is excellent with lots of locally caught fish and local vegetables and fruit, all very fresh and of the highest quality. There is lots of space to practice and I particularly liked working on the roof in the early morning and evening.
I liked working with the teachers, each of them has a slightly different way of teaching. There were students from different countries and it was good to share ideas with them. I miss them all and hope to come back as soon as I can.
I would strongly recommend the centre to everone.
Linda Griffiths, Glastonbury England lindaglasto@btinternet.com
---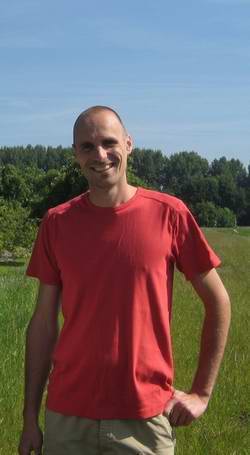 I arrived at the centre in april 2007 and during the first weeks of practice I felt tired. My biggest issue was to relax... After 2 months, I started to react heavily to the exercises. It was as if I had again a lot of illnesses from my childhood, which was very strange. The biggest reaction was in my legs. All over my legs I had bleeding open wounds, together with high fever. The only thing people of the centre said to me was:
"congratulations!!". Imagine?!? I was almost dying and only "congratulations, you are doing very well". I felt all my fears and anger inside, but the trust in Qigong was growing. The never ending patience of the teachers, the love I could feel, helped me through this very difficult time.
At certain moments that I could not even stand on my feet, I continued to practice by visualisation and repeating the 8 Phrases and Hun Yuan Ling Tong". The effect was as strong as physical practice.
I could feel that the reaction in my legs was a logical result of practising: years and years I had cold legs and feet because of a blocked energy flow inside. A lot of garbage was stored in my legs, like water in a river which is not flowing: It starts to stagnate. By practicing I pushed energy through this stuff and the shortest way to come out of my legs was straight through my skin.

After more than 2 months of deep suffering, the wounds started to heal, I could feel I became stronger. My mind more and more stable. Afterwards I realised how lucky I was that I stayed for a long time in the centre.
Imagine if I had gone back to the western world of medicines in the middle of my qi reaction... Seeing those wounds every doctor would have sent me to hospital and given me medicines inmediately, but that would have suppressed the symptoms. I felt I wanted to remove the roots of my suffering, I felt I had the time to grow out of old pains. And I discovered the power of the mind, the importance of our thoughts.

Due to the fantastic support of all members of the centre I was able to make all this progress.

My dear friends, I'm very grateful, and I carry all of you in my heart.
Connected in the qifield.

gert de smedt - belgium
gert_de_smedt@yahoo.com
---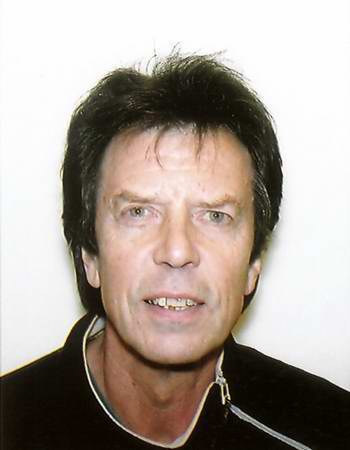 I live in the south of France and visited the Hexianju Qigong Centre for three weeks in November 2009.
On my first day there I was standing in a room when suddenly, out of the blue, I felt that my right calf had been struck extremely hard from behind. I looked behind me, but there was noone there. It was not possible to move the right leg and foot at all, but I forced myself to get to my room, feinting twice, and lie down. I had come a long way from Europe to study and practice qigong, and now, for the first time in my life, inexplicably, I was immobilised, and could not move. It was not possible to stand or walk. Physically, I knew that I had ruptured the calf and perhaps other muscles. Both the leg and foot bruised and swelled, increasing greatly in size.
Previously I might have consulted a doctor or a hospital, but I knew that qigong is powerful and effective, having read Luke Chang's book of interviews from the Huaxia Centre in China. The Hexianju Centre is the same kind of place. The many teachers at Hexianju trained and worked at the Huaxia Centre established by teacher Pang Ming. Later that day teacher Zhou kindly emitted qi, while I lay relaxed, with closed eyes. A few days later teacher Jianshe did the same. At the same time I practiced "la qi", open and close, on the right leg and foot, with the information that, despite the pain, every day the foot and leg were getting better. Standing and moving was difficult. I hobbled around for days, doing as much as I could. There were 14 other students from 9 different countries at the centre who showed me great kindness, and helped in many ways. There was a strong effective qifield at the centre.
After 10 days there was a point when suddenly the pain went and it was possible to walk more normally. After two weeks I had almost forgotten what happened. Qigong is powerful, effective, and natural.
The Hexianju centre is located in a little known tropical paradise, next to beautiful empty white sand beaches, and the warm sea, shaded by a natural coconut palm forest under blue skies. There are few cars, roads, or tourists. The local people could not be more friendly and relaxed. The centre provides three excellent meals per day, mostly local fruit and vegetables and fish from the sea.
The teaching of qigong at the centre is excellent. It could not be better. Because the number of students is limited to a few, every student can evolve and make real progress in three weeks. The life at the centre could not be more enjoyable and harmonious and family-like. The teachers lead a minimalist lifestyle and live with the students. They are not financially motivated. Qigong here is not primarily a business. I recommend the Hexianju centre to everyone who is interested in Zhineng Qigong, and hope they can benefit by visiting the centre as soon as possible.
Robin, France shootgreen@hotmail.com
---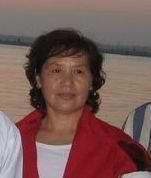 My name is Hu Jiaying, I am 55 years old and I live in Shenzhen, China. I like to perform in the theater, especially in the Henan local opera.

On 29th September 2009, I was diagnosed with breast cancer. On my left breast, I had a 3cmx3cm large tumor. Suddenly, it was like if Heaven fell down the Earth for me and my whole family.

My son and my daughter suggested to me that I have an immediate operation in the hospital. I didn't know why, but deeply in my mind I believed it was not a breast cancer. I refused to have an operation and wanted to practice qigong in Hexianju qigong centre in Hainan.

I began practicing Zhineng Qigong in 1992, but I gave up my practice after I had recovered from my previous illness in 1995. On 10th October 2009, my son sent me to Hainan qigong centre. He told me to come home for operation immediately if I didn't feel good during my stay.

I only wanted to focus on practicing qigong. I strongly believed that I would be in a very good health through practicing deeply. I just followed the group practice and enjoyed it very much.

I cherished the fact that the chance was coming back to me again. I didn't like my family to disturb me by calling everyday, so I told them that I was very well and asked them not to call me very often. For me, there were only three things to do everyday: eat, sleep and practice qigong.

I felt so good to practice under the blue sky, with my mind totally merged into it. I always had a smile on my face and felt happy deeply from my heart.

When I was checked up in Wenchang hospital on 29th January 2010, the tumor was totally gone. (It's now only 80 days that I got the result!)